Integrations
Let's integrate beautiful form applications with your apps.
Stripe Payment
Integrate and connect payment with Stripe.
Stripe Connect
Payment Integration
Streamline your payment checkout process with Stripe. Drag and drop a stripe payment node into your project sheet and connect your stripe account.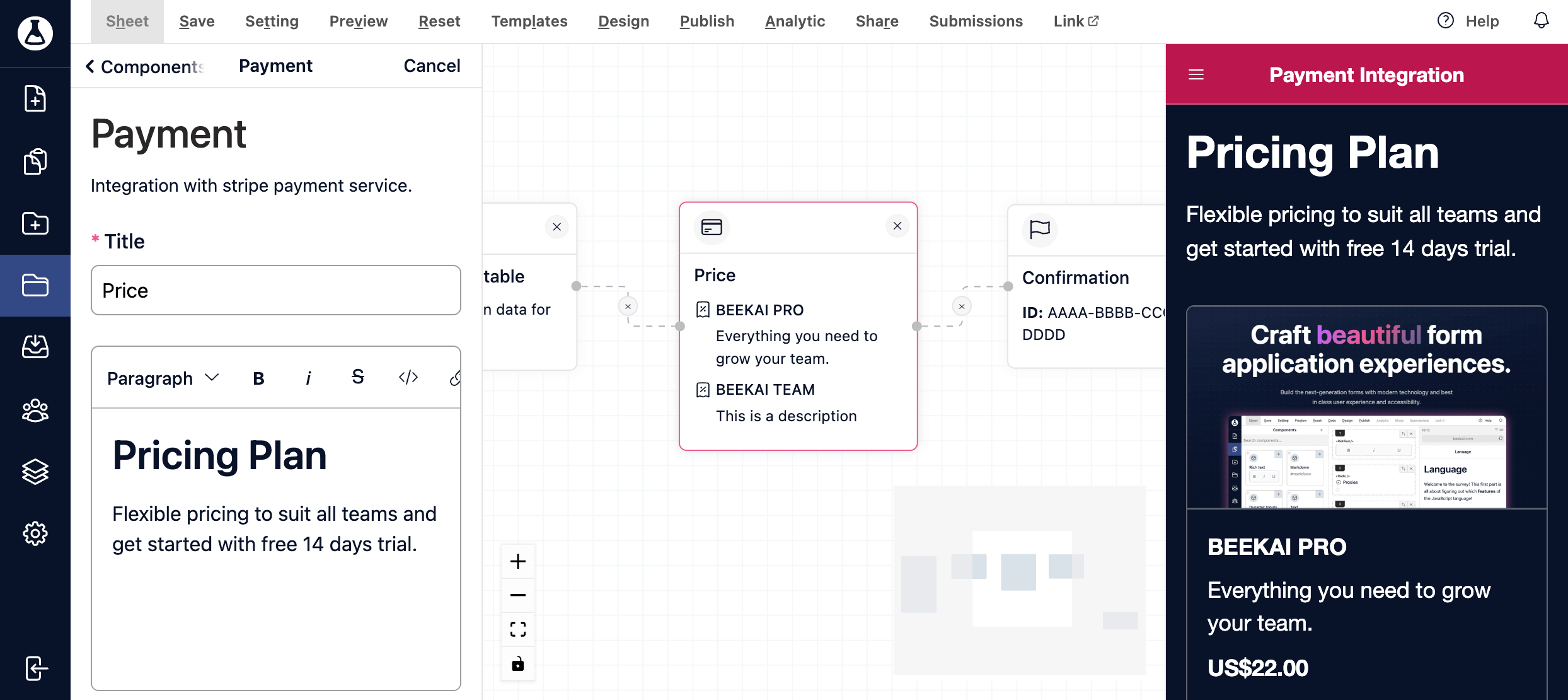 Webhook
Automated request sent when the form is submitted.
Automated submission update
Webhook
Submission data can be delivered on the fly and instantly on any part or phase of the application. The endpoint information is filled up directly in one click, and you are ready to go.
Receive draft submission data
Conditional webhook endpoint
Multiple webhooks in a single flow
Control the flow by drag & drop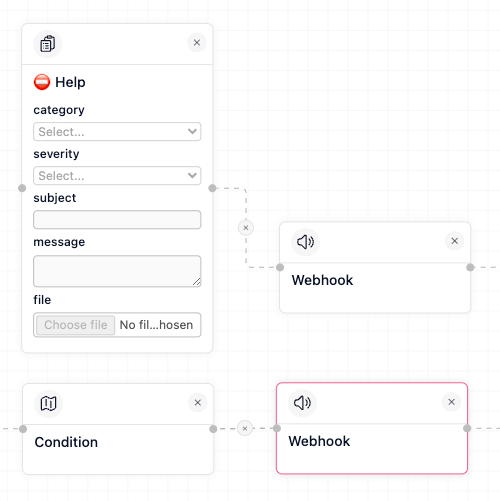 Airtable
Integrate and connect with Airtable to update records.
Excel Sheet, Google Sheet, Airtable...
Data Integrations
Convert income submissions into rows at Airtable, Excel sheet, Google sheet and more. You create amazing form experiences and we take care of the data transfer.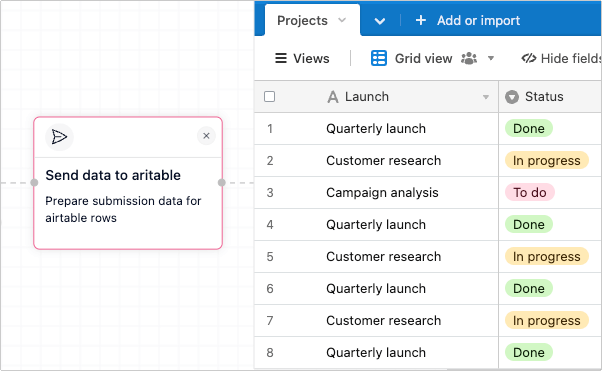 Zapier
Integrate with 5,000+ apps, eg: Google sheet, Shopify, Salesforce and more.
Integrate with 5,000+ apps
Zapier
Automate the submission workflow with any of your favorite applications. Save your time to create more value for your customers.