How it works
Build your next form application in a few steps without code and serve your customer with a great user experience
Start Planing
Design your form application workflow and plan what you would like to collect from each form.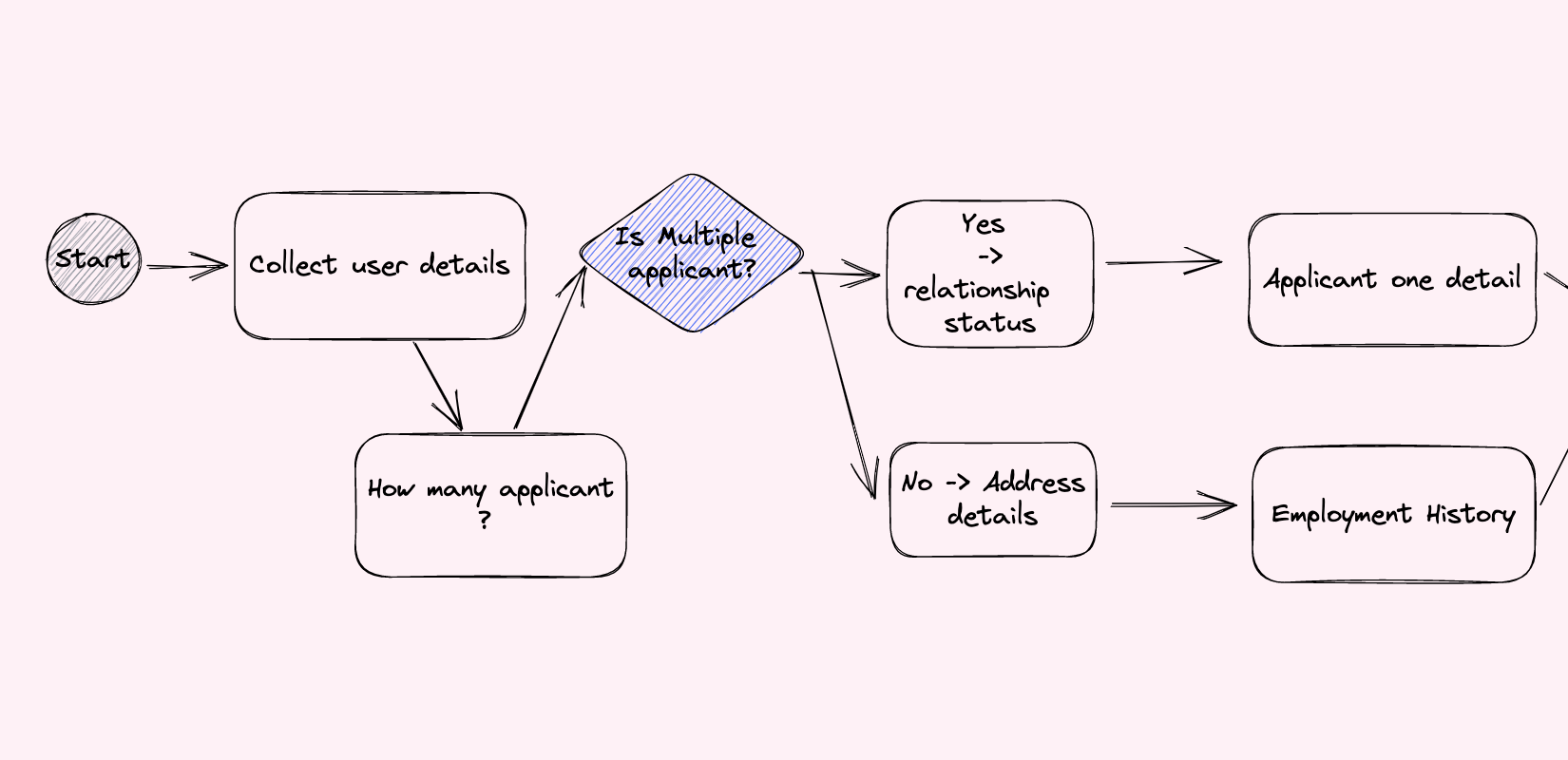 Build The Workflow
Start building forms for your application, and then drag & drop and connect with certain business logic.
Integrations
Connect with your favourite application with drag & drop, such as Stripe, Airtable or Zapier.
Publish
Share or embed the funnel in your website and start collecting user submissions and get notified.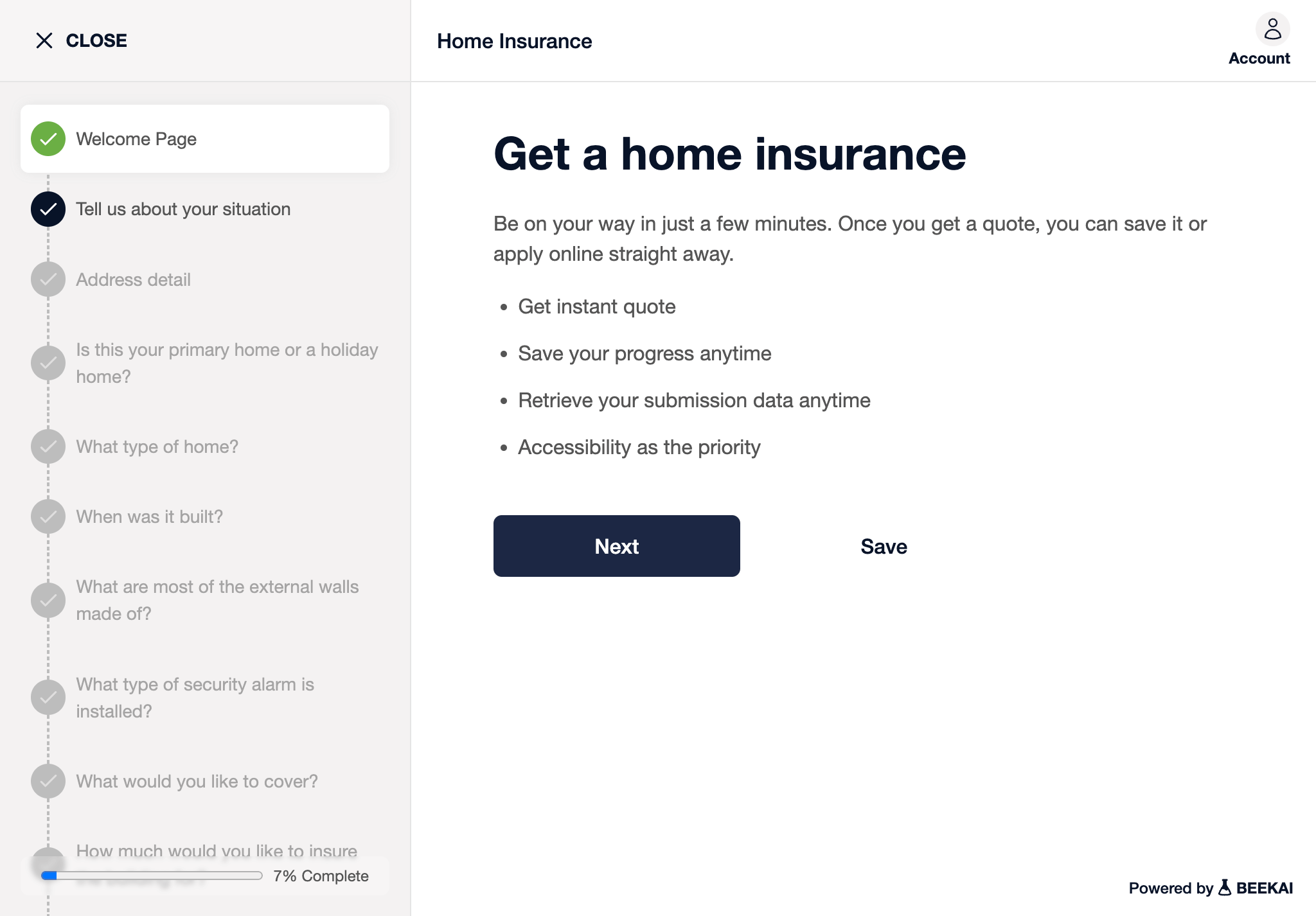 Cost saving for the business
Why BEEKAI?
BEEKAI is perfect for start-ups and scaling-up businesses, small businesses that have little tech resources but want to invest in an amazing form experience.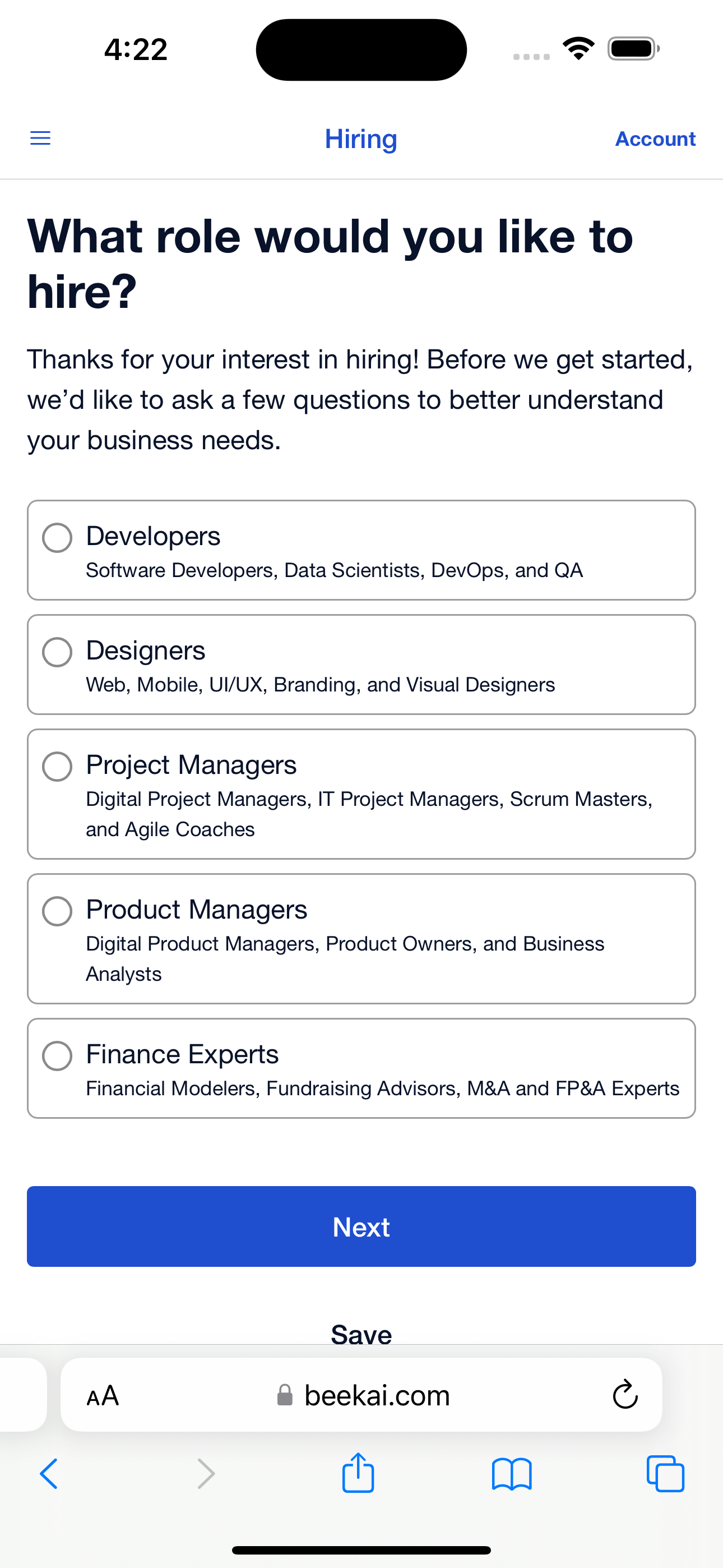 Cost Savings
Design
Design your form application.
Develop the front-end
Build the user interface and experience.
Develop the back-end
Build the server to receive submissions.
Hosting
Web host your funnel and database.
Maintain the funnel
Never end journey to extend and maintain
Build a beautiful experience.
Start with a free trial to discover all the features.
Get a free trial