Craft
beautiful


online form experiences.
You can now build form applications with simple, interactive visual flow diagrams. Requires no coding and built with the best-in-class user experience.
Powerful free form builder
Simplify form building
Powerful free form builder Finally. A code free form builder. Create your forms, surveys, quizzes on a sleek and super performant platform. You don't need to know how to code. Simple, flexible and easy (fun!) to use - just drag & drop, and it's interactive.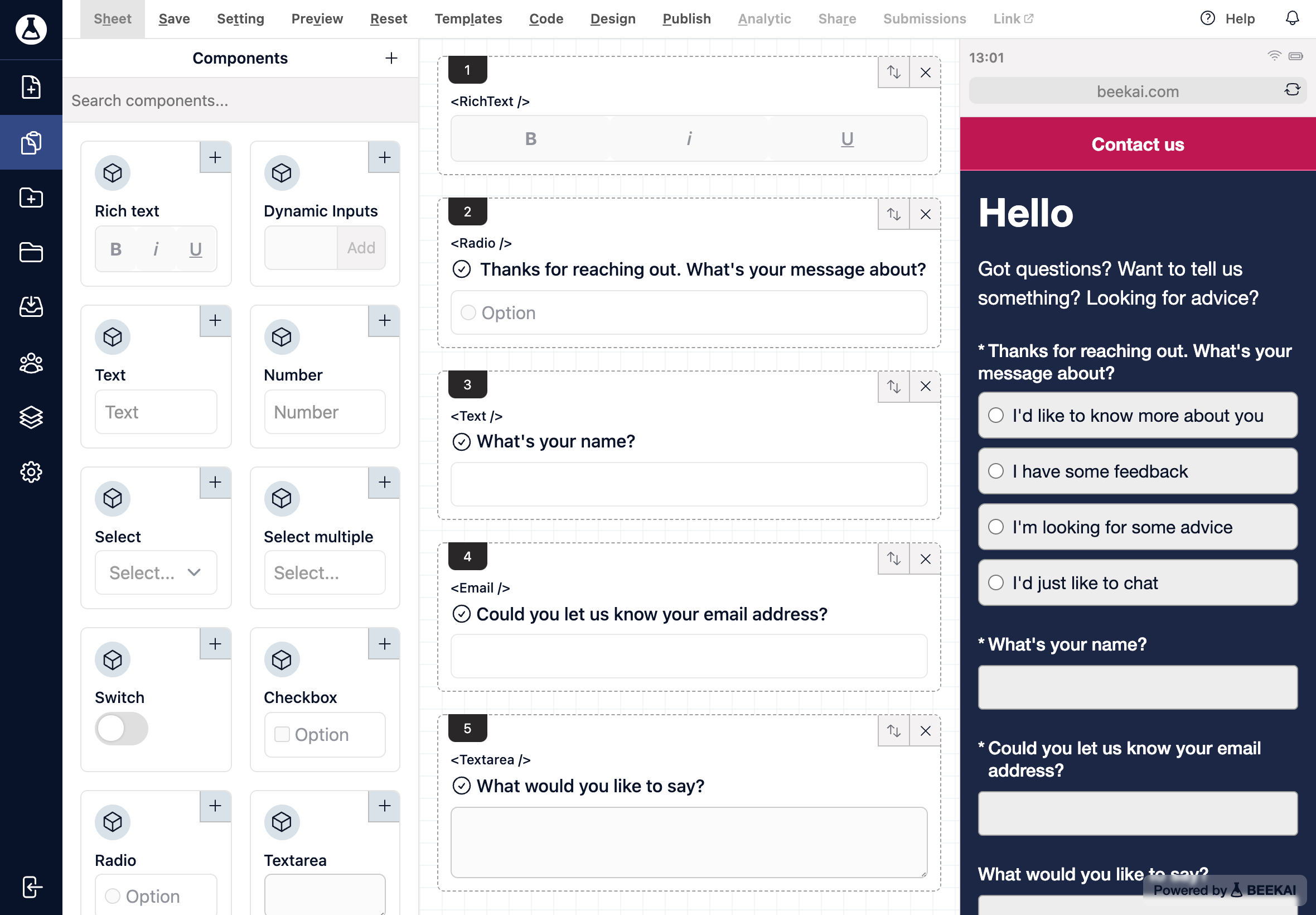 More on Form Builder
Multi Steps Form
Build complex funnels with a simple diagram
No more wasting time on building and maintaining complex multi-step forms. Imagine that. Control your form logic, support navigating, composing and integrating business logic all with a simple visual diagram.
More on Multi Steps Form Builder
Based on powerful form library
Built by industry expert
BEEKAI is built by engineers behind React Hook Form who are passionate about form applications and craft the application with years of industry experience to provide the best application experience and world-class form experience.
233 Millions +
Worldwide Downloads
Get things done
Best-in-class user experience
Blazing fast & smooth. For you and your customers.
Data collection
Submissions
We made the data collection experience as simple as reading an email. Monitoring every submission at any given stage. You also have the opportunity to convert submission data into contacts. A simple platform to manage the customer relationship.
More on Submission
Build a beautiful experience.
Start with a free trial to discover all the features.
Get a free trial